ELIMINATE VALVE BOX SHIFT DURING BACKFILL WITH THE BOXLOK
SNAPS AROUND THE VALVE STEM— UNDER THE OPERATING NUT, ABOVE THE SEAL PLATE
WORKS WITH NEARLY ALL BURIED VALVES WITH VALVE BOX ACCESS
LOW COST SOLUTION TO A HIGH COST PROBLEM
FOR USE WITH CAST IRON VALVE BOXES, 6" PVC RISERS, AND 8" PVC
MORE THAN 100,000 IN USE TODAY
MADE IN THE USA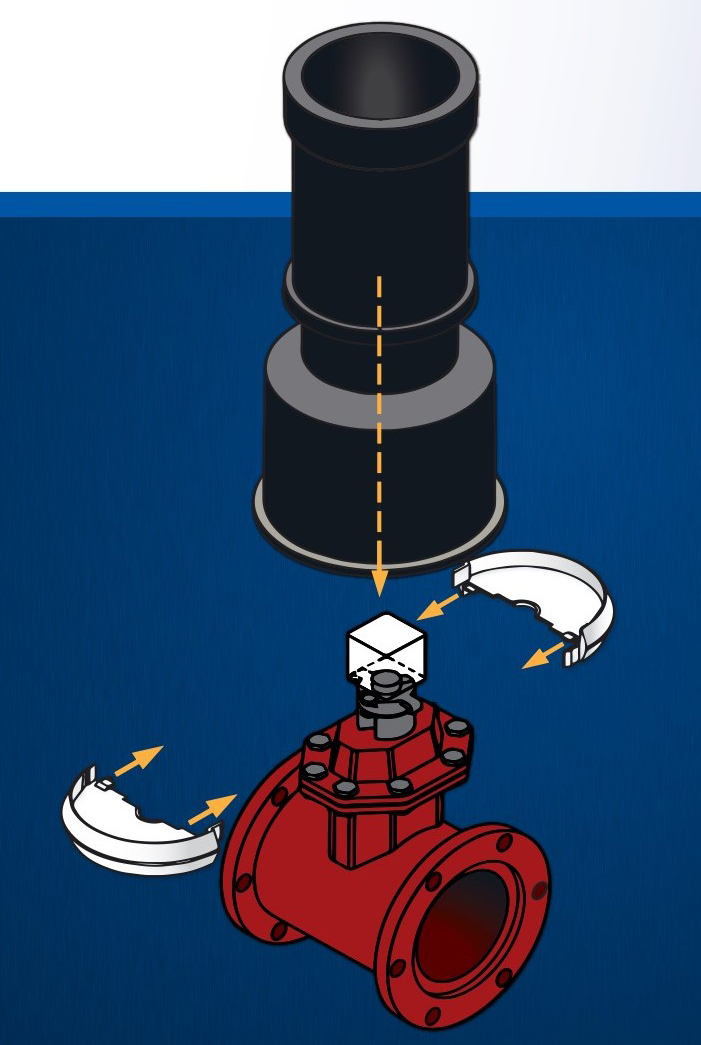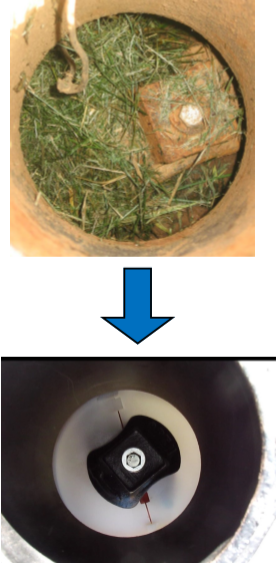 All Boxlok products are designed as a centering device. These units should only be used inside the valve box or another generally accepted unit to achieve operating nut access on the valve.
The Boxlok is not to be used in a situation where a vertical load is placed on the Boxlok. This will cause the unit to bind the operating nut.
If you have specific questions about the use of the Boxlok, please contact
Customer Service @ 1 (615) 210-9141.